KINGS LANDING - Game of thrones - Dubrovnik
Travel with us in ancient history! There are many sights that testify to a glorious past and walls of Dubrovnik are definitely one of them. Dubrovnik is a UNESCO site since 1979. The oldest systems of fortifications around the town were most likely wooden palisades. The famous walls weren't built in a day or in a year, they are constructed mainly during the 12th–17th centuries, mostly a double line.
Today's intact city walls run an uninterrupted course of approximately 6,360 ft (1.940 meters) in length, encircling most of the old city, and reach a maximum height of about 82 ft(25 meters). You can say the whole old part of the city of Dubrovnik is a living monument including its rich historical monuments.
Epic Game of Thrones Tour with Expert Guide
Discover the thrilling world of Game of Thrones as you visit major filming locations of the popular HBO series in Dubrovnik.
Dubrovnik's Old Town – in its own right – has many historic and culturally significant attractions. Your expert guide will tell you about how the rich architecture created the world of Westeros on this fun walking tour. Visit the sites of King's Landing and Red Keep, Blackwater Bay, the Purple Wedding, Cersei's Walk of Shame, and more.
Walking through the cobbled streets of Dubrovnik, listen to interesting stories about the city and behind-the-scenes information about the show simultaneously.
Take a picture on the imposing Iron Throne with a little Drogon on your shoulder. After the tour e Famous English poet Lord Byron called Dubrovnik" the Pearl of the Adriatic" for so many obvious reasons.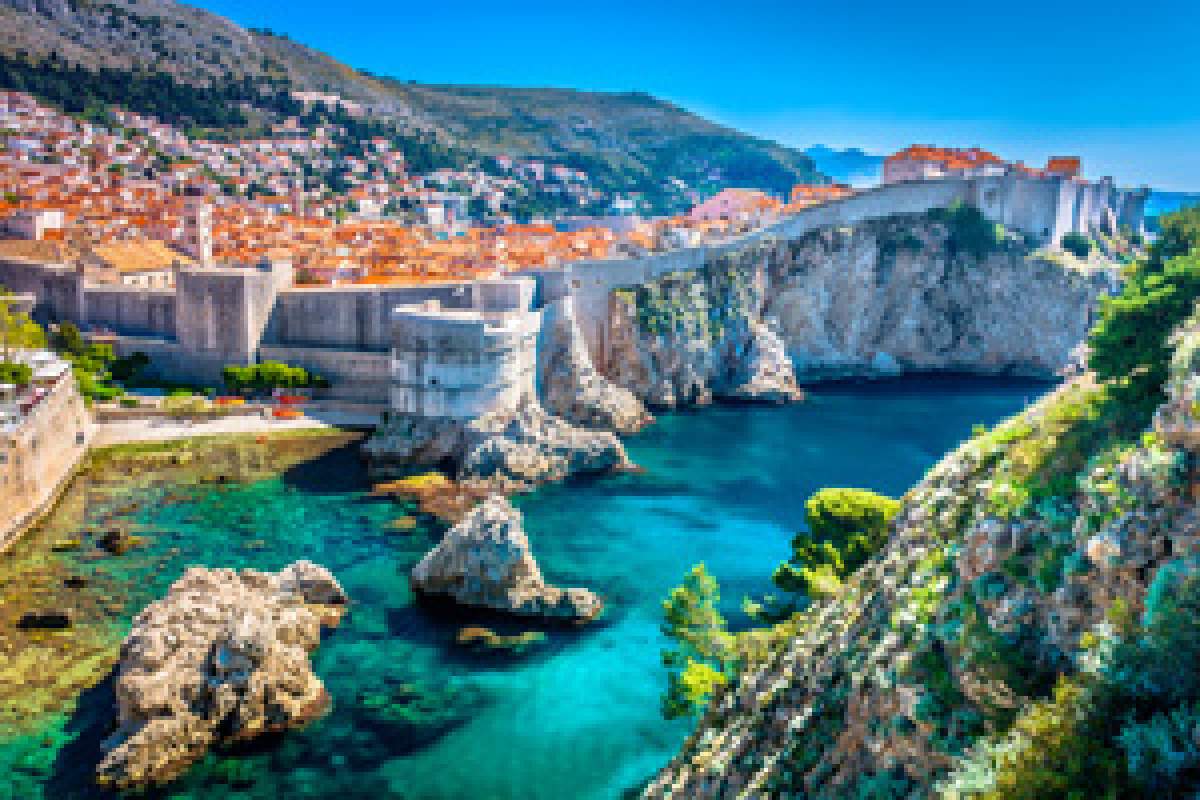 The City is seducing kings and artist for centuries, so indulge yourself and explore Dubrovnik for yourself - go with the flow. Experience mount Srđ with cable car (not included) or taste delicious food in local restaurants.
Inclusions: Transfer in Mercedes Benz Van (max. 6 persons), water during the drive, you can choose between regular walking tour or Game of Thrones tour, Licensed English and German-speaking local guide (who's a dedicated fan of the show). The use of 'little Drogon' for photo opportunities throughout the tour A picture with the Iron Throne. Excursion duration 12 h.
Exclusions: Entrance fee to Fort Lovrijenac (included for holders of the City Wall Card or Dubrovnik Card), Any meals and drinks, Gratuities. Walking tour duration: 2 hr.