ctbr
150

- Minimalistic villa with private pool, wi-fi, AC ideal for

4

-

6

persons in Brela, Makarska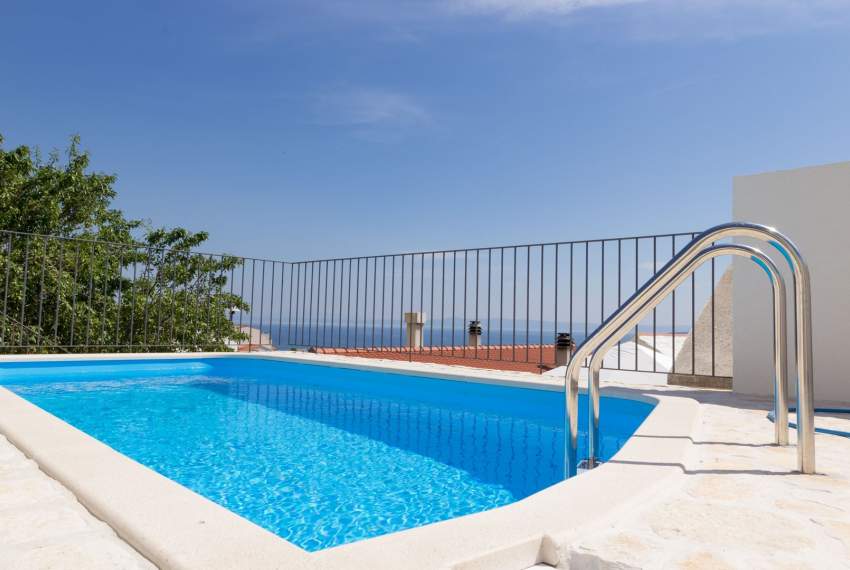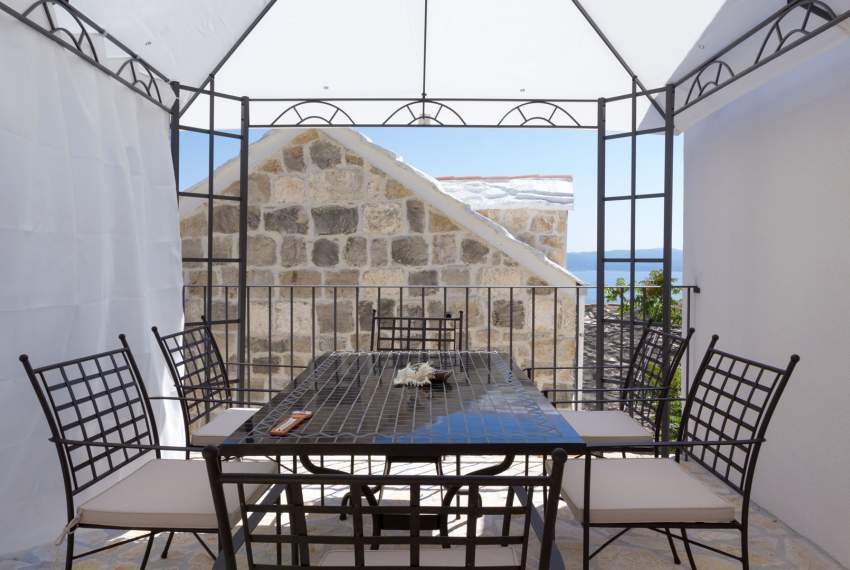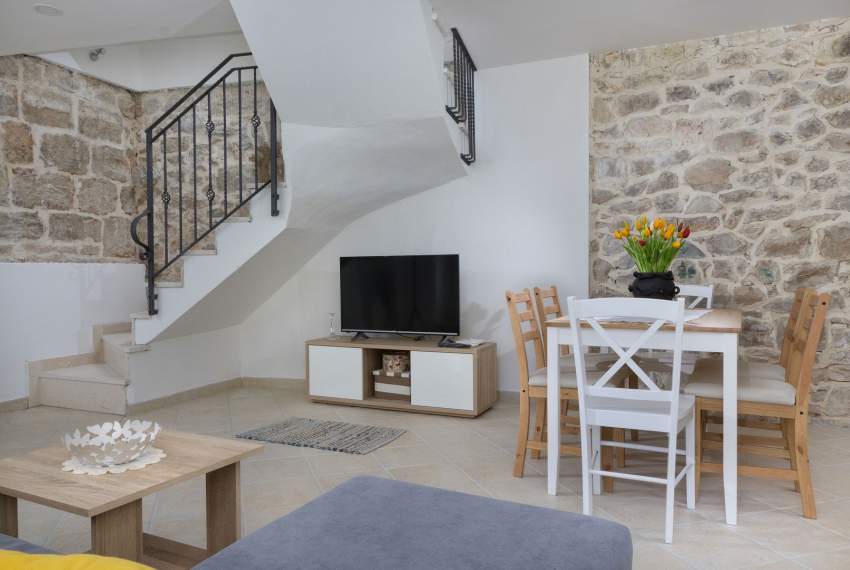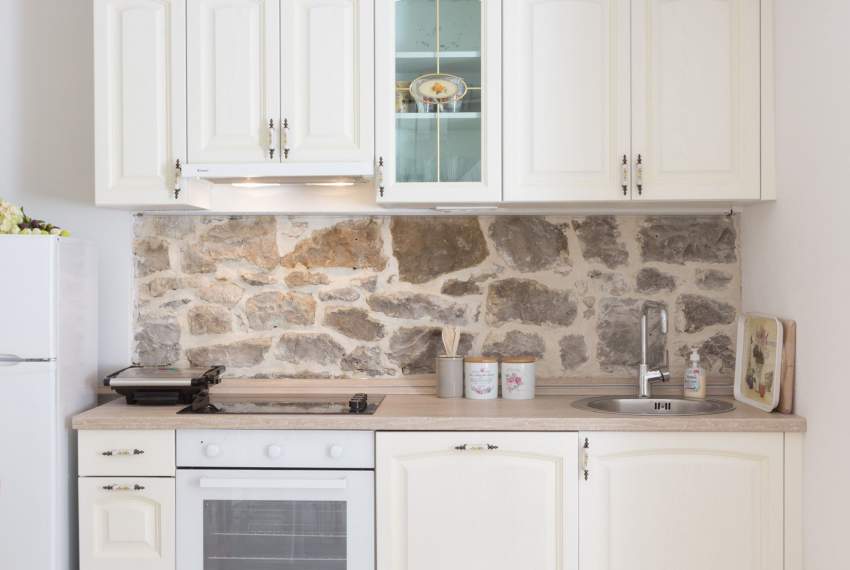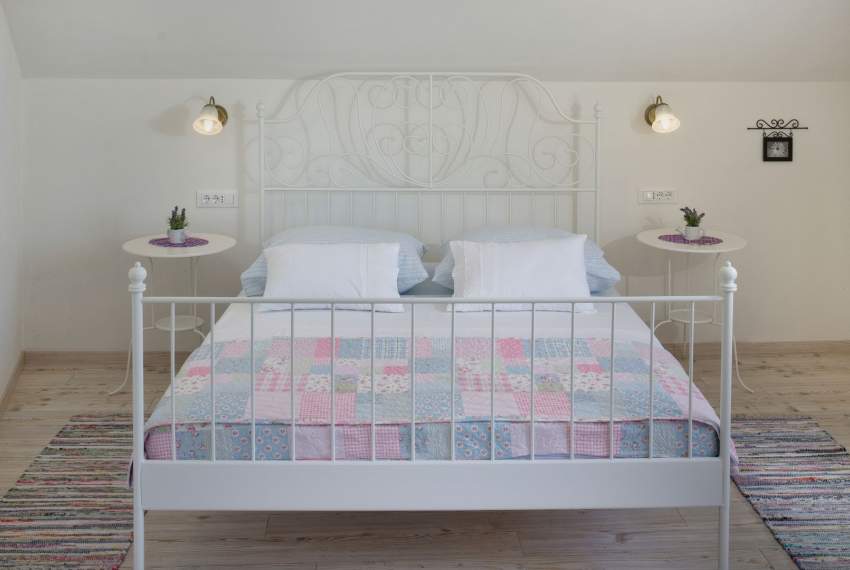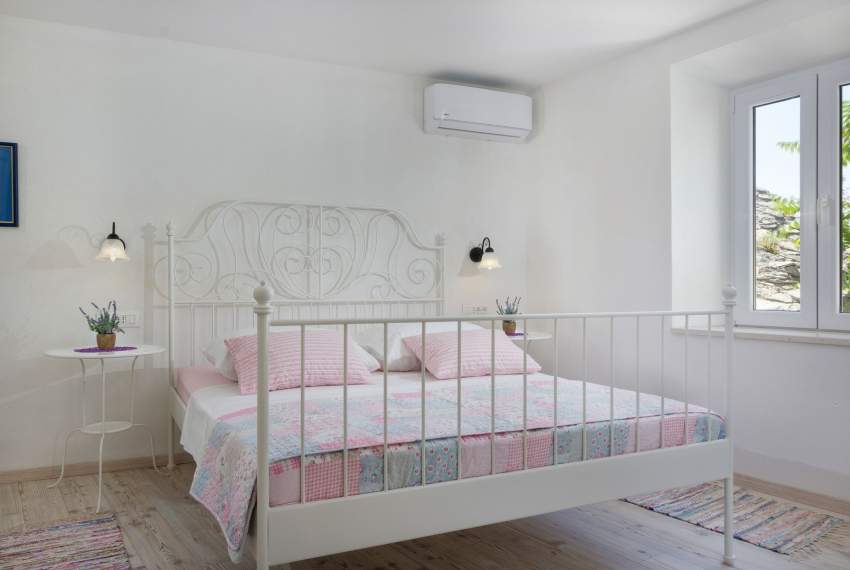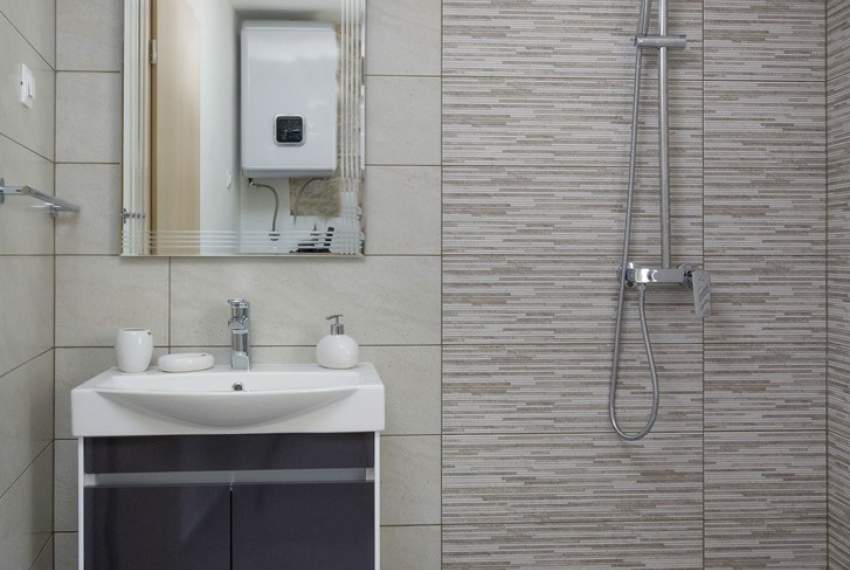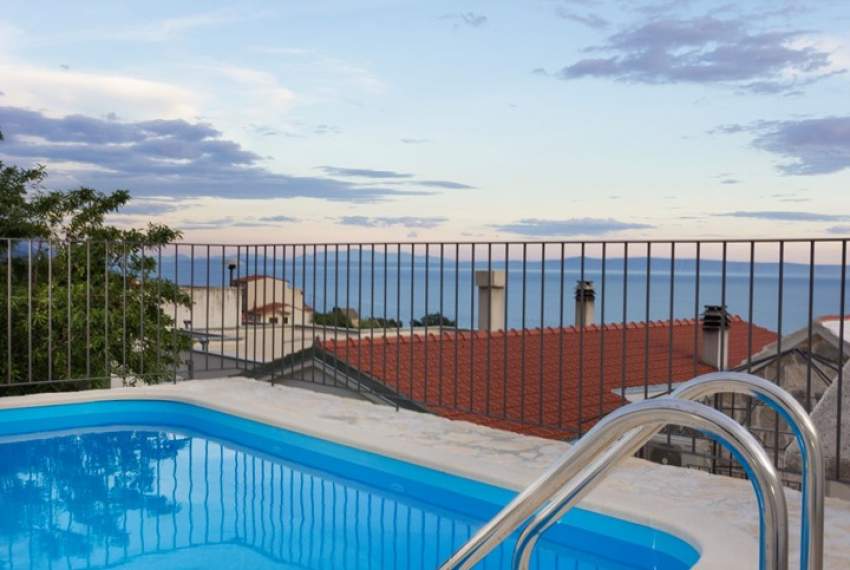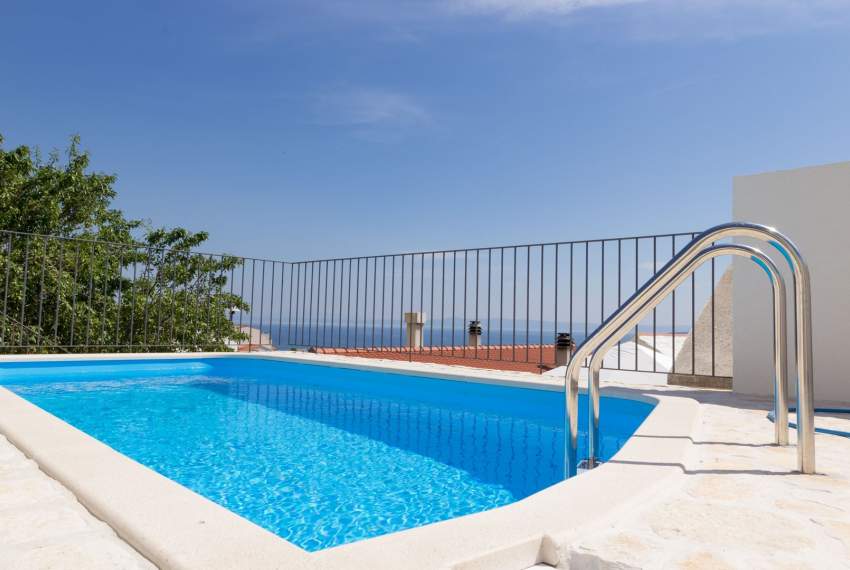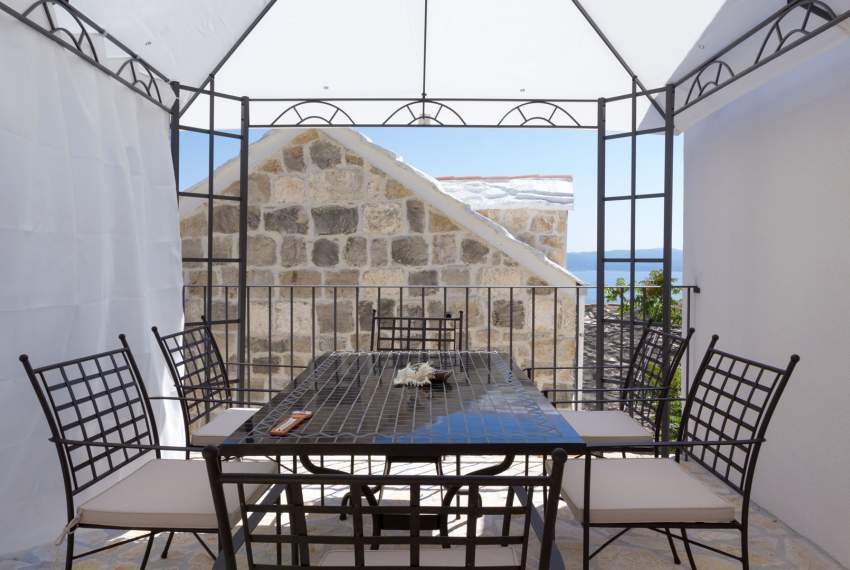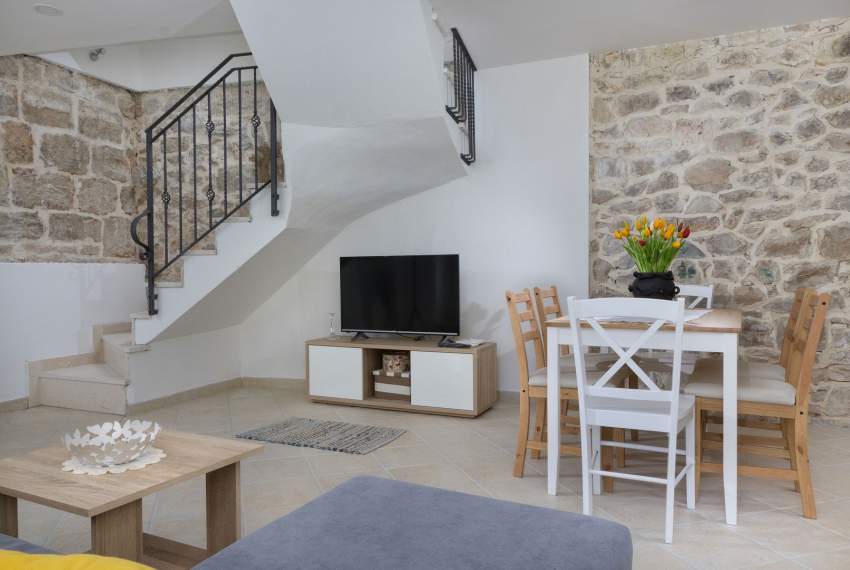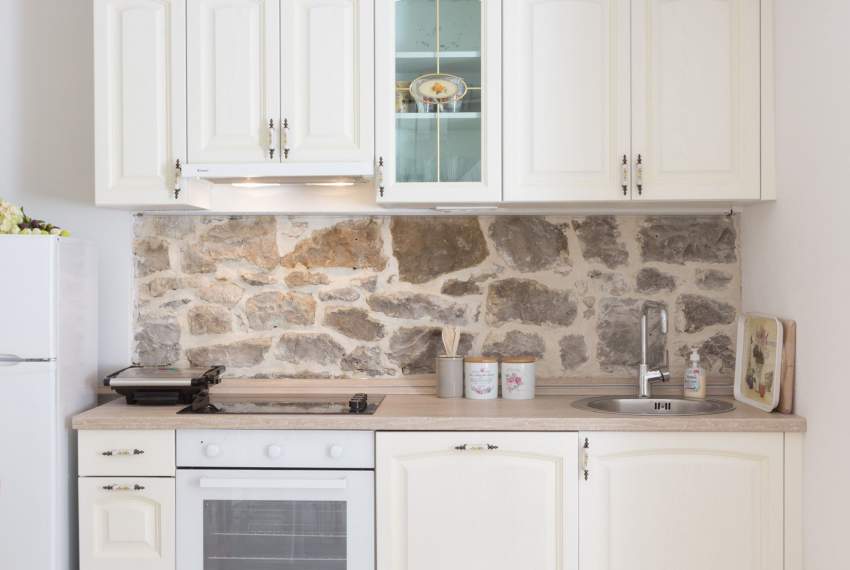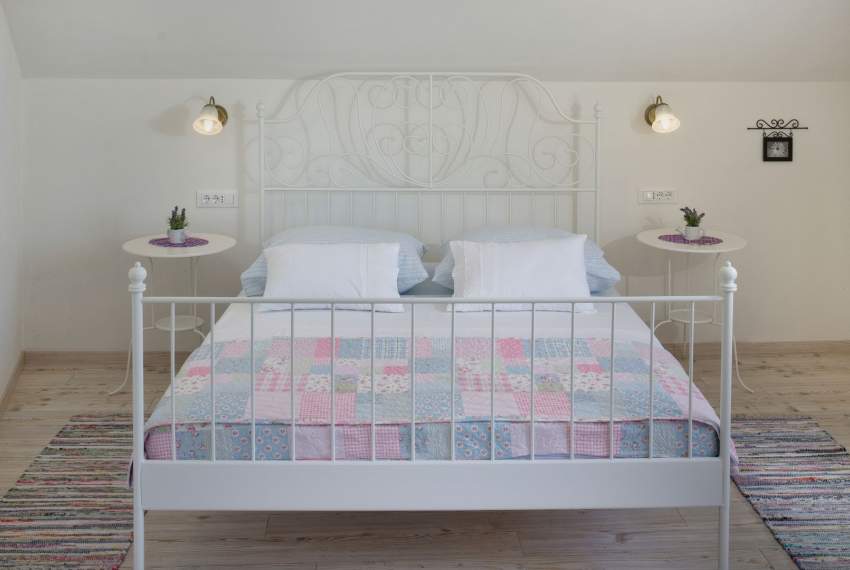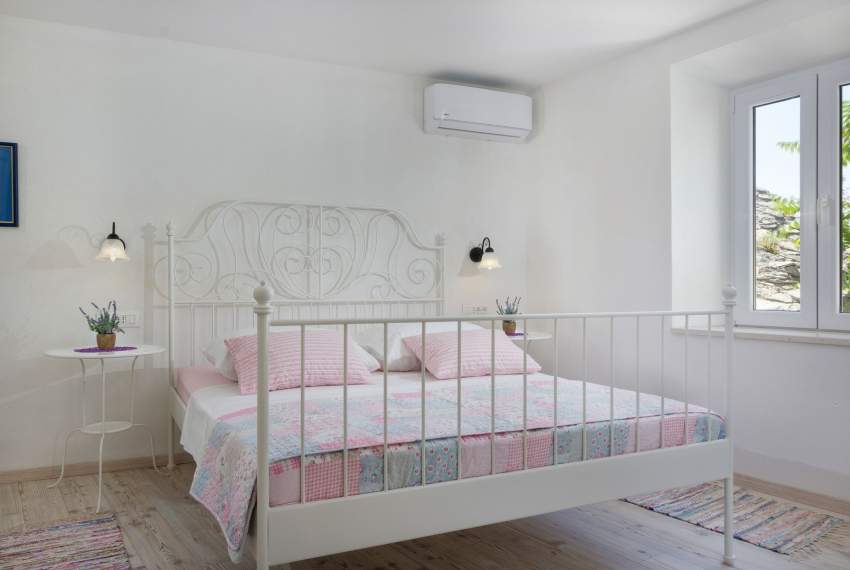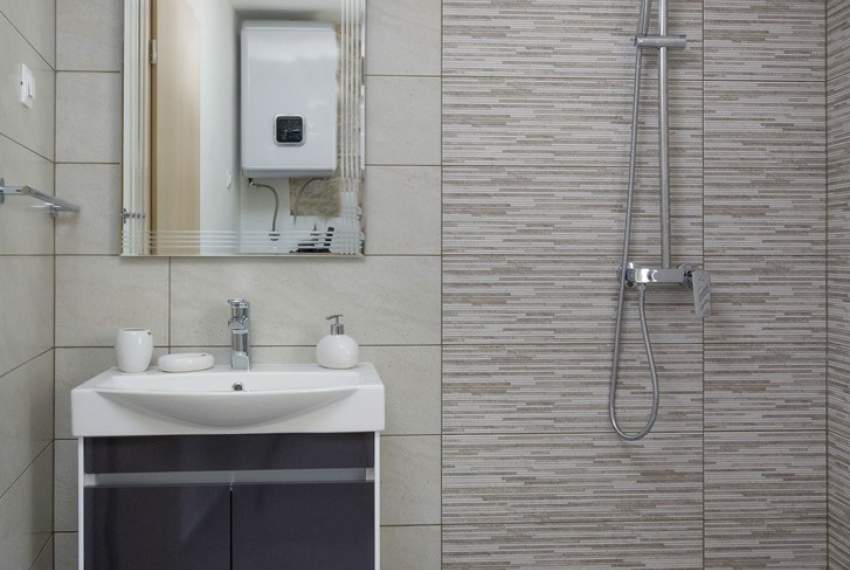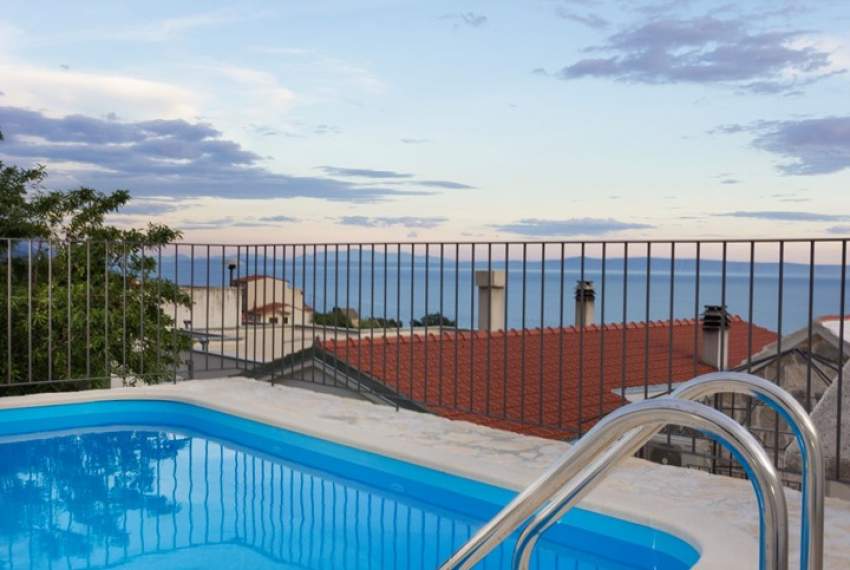 Price from: 125.00 € (Per night per property)
Old stone house, but completely renovated. It's ideal for families or small groups of 4-6 people. The location of the house is in Brela, old distict Zelici, and it is surrounded by old stone houses, only 200m from the sea.It has everything you might need: a private swimming pool, TVSat, WiFi, air conditioning, washing machine, fully equipped kitchen.

The ground floor is a living area with kitchen and dining area. There is an extra bed for two persons on the sofa bed.
On the first floor there is a bedroom with a double bed and bathroom (shower / WC)
On the second floor is another bedroom with a double bed and bathroom (shower / WC).
All floors are connected with internal staircase and there is direct access to the terrace with pool from the first floor.
There are two terraces, one with table and chairs and the other with a nice pool. Also available is a barbecue and parking.

From here there's a beautiful view of Brela, the islands and the mountain Biokovo to the north. Brela is a famous tourist destination on the Adriatic; it has pleasant climate, beautiful scenery and beautiful beaches.

The holiday home during season(29.06.2019.-31.08.2019.) is only rented on a weekly basis(Saturday- Saturday).

Object ID: ctbr150
Features
Air conditioning in the living room
Refrigerator with freezer
REVIEWS
Rhea
We had an amazing stay in Brela. The home was perfect for our family. The house has everything you need and more. We enjoyed eating outside and swimming in the pool! The beach is a short walk away and not crowded. Perfect for families!! We hope to visit again next year!
10.0
Silke
Wir hatten einen wunderbaren Urlaub in Brela in der Vila Eli und können dieses Haus zu 100 % weiterempfehlen
10.0
Alenka
Das Haus ist superschön, gehobenes Ambiente mit viel Liebe zum Detail plus Parkplatz. Sehr großzügig aufgeteilt alles. Überall Klimaanlage. Die Aussicht auf den Terrassen wunderschön. Alles da, was man benötigt. Zusätzlich eine weitere Küche auf einer Terrasse mit Geschirr und Co. Hier befindet sich auch der Grill. Wir waren in den umliegenden Konobas immer essen. Pool ist regelmäßig (Wenn wir noch geschlafen haben) gereinigt, Böden gefegt worden. Lage sehr ruhig. Ca. 200 m nur über Treppen bergab zum Meer. Schöne Buchten mit Stein-/Kieselstrand. 2 Restaurants für mittags und abends, Laden mit WasserSpielzeug, Eis, Kaltgetränken. WC, Möglichkeit Parasailing etc. Zu Fuß bis Brela Zentrum und zurück ca. 8,5 km. Schöner Spaziergang. Ca. 100 m entfernt vom Haus kleiner Laden für Grundversorgung. Mit PKW ca. 3-5 Minuten entfernt große Supermärkte mit Frischfleisch/-Wurst/Fisch. In Makarska Kaufland, Müller, dm, Konzum,... Um 6 Uhr morgens läuten die Glocken des Kirchturms in der Nähe täglich. Wir und unser Kind (10) hatten sehr viel Freude und einen tollen Urlaub. Eli, die Vermieterin, leistet einen Superservice. Auch die Kommunikation mit croatiatours-Villas war super. Alles Empfehlenswert!
10.0