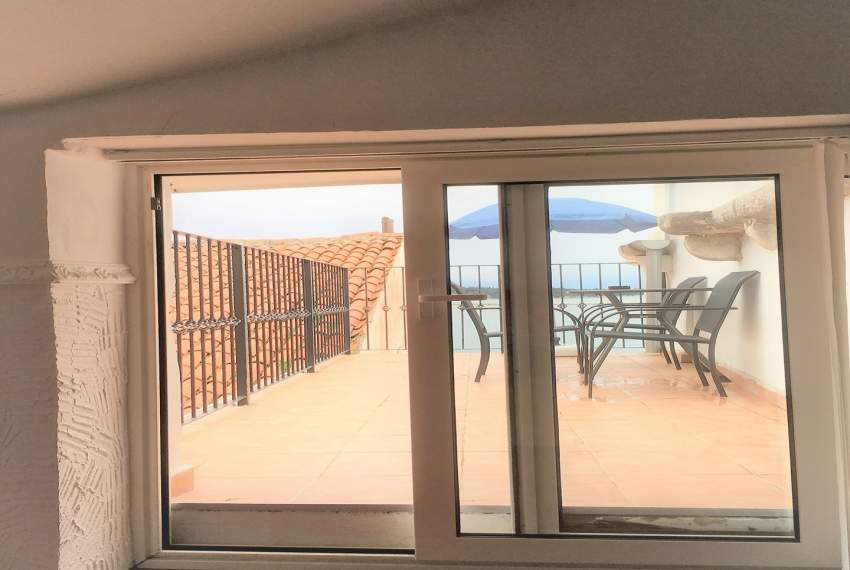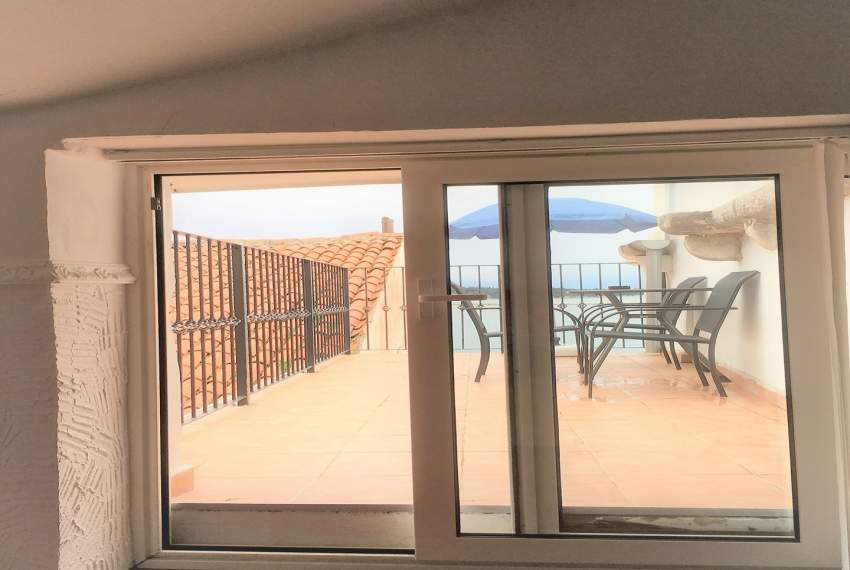 Price from: 40.50 € (Per night per property)
Apartment with beautiful view on the sea on Porec promenade. The apartment is newly renovated and it is situated at the loft of the building. It consists of a double bedroom, living room with a couch-bed for one person, kitchen with dining room and a bathroom with shower. In the kitchen there is a combined stove, refrigerator, oven, microwave and kettle.The apartment has bed linen and towels and it is very modern and big. It has balcony with beautiful sea view. The apartment has air conditioning and free wi-fi. Pets are allowed. The apartment is located in the area of traffic ban for cars. A car parking is located 500 meters from the apartment, in a public parking lot. When you check in at the front desk, you will receive detailed instructions on how to use car parking. Parking is included in the price. The nearest beach is 300 meters away.
Features
Air conditioning in the living room
Refrigerator with freezer
Location
REVIEWS
Sabrina
Super gelegene Fewo, mit toller Aussicht. Sauber und alles vorhanden. Geschäfte und Restaurants erreicht man nach wenigen Metern.
10.0
Johann
Eine wirklich nette Ferienunterkunft, einziges Minus ist die Lautstärke der Gäste an der Rückseite des Hauses bis spät in die Nacht.
9.8
Harald
sehr gute Lage an der Promenade, schöne Dach Terrasse leider mit kleinen Ausstieg und in den Räumen mit sehr vielen Dachschrägen.
8.0
Eva
Wir waren nun zum 2.Mal in diesem netten Appartment. Die Wohnung ist voll ausgestattet, sie liegt direkt an der Promenade in der Altstadt, öffentliche Strände sind in ca. 10 Minuten zu Fuß erreichbar, und wer sich von etwa 50 Stufen und Dachschrägen (letzter Stock) nicht abschrecken lässt, dem bietet sich vom kleinen Balkon (bitte Kopf einziehen - niedrige Türe) ein wunderbarer Blick aufs Meer! Der reizende Gastgeber führt ein exzellentes Restaurant im selben Haus - herzlichen Dank, wir kommen sicher wieder! April 2019
10.0
Christopher, Budapest, Hu
Exactly what we were hoping for. Great location in a really lovely little town - the Basilica is quite amazing, and the little museum in the bishop's palace is perfect. We've been in Porec in season and it gets very crowded - much better to go in the Autumn, as we did, though we were unlucky with the weather. Furnishing and equipment in the flat was not very lavish, but perfectly adequate for our needs - the washing machine was particularly useful. The little veranda with a view over the harbour was great, though slightly awkward to reach, but alas it rained too much for us to really enjoy it. November 2018
9.5